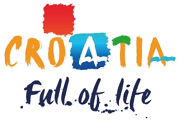 Your perfect vacation starts here. Choose a hotels, apartments, villas
lighthouses, vacation villages and yacht charter from the Croatian best selection.
New
Croatia Vacation
---
The clear sea and the facilities of Croatian beaches offer an unforgettable summer vacation to all visitors.
Now it's easier than ever to get from the mainland to the islands in Croatia. The European Coastal Airlines offer daily hydroplane transfers from Split, Jelsa (Hvar), Pula and Rab. With these multiple flight connections throughout the Adriatic, you can even discover some of the most secluded islands along the coastline.
As Croatia entered the EU on July 1st 2013, there are no longer custom limits between member states or tax return. For other non-member states we recommend you to follow info at www.porezna-uprava.hr.
Since Croatia has become a new member of the European Union on July 1, 2013, the Croatian visa policy became fully compliant with the European Union visa policy. What does that mean? All citizens of states that need visas to enter other EU member states will need a visa to enter Croatia also. Therefore, make sure to visit the Croatian consulate/ embassy in your country of origin, before visiting Croatia. In addition, if you are flying to Dubrovnik and wish to visit other cities throughout Croatia, we recommend you obtain a visa for multiple entries because of the border crossing through Bosnia and Herzegovina. If you cross the border without the aforementioned visa, you will not be able to enter Croatia.
Crime figures rank Croatia significantly lower than most of Europe. Nevertheless, you should keep your eyes on your belongings at all time. In case of an emergency, Croatia has implemented Europe's wide Emergency Number 112 which then transfers you to police, ER or the fire department. Depending on the city district, in case you were involved in an accident or were arrested, you will be taken to the nearest police station. In that case, contact your embassy or consulate.
Visitors to Croatia are keenly aware that it is a country of great heritage, with significant lumps of past civilizations lying around in its major cities. Pula's amphitheatre, Split's Roman palace, Trogir's cathedral and Dubrovnik's walls are just four of the most obvious examples. What is perhaps less well known is the sheer multitude of archeological sites in the country, and the significant number of past cultures that have been discovered thanks to digs on Croatian soil.